---
WE'RE IN A LEAUGE OF OUR OWN, BUT HAY, DONT JUST TAKE OUR WORD FOR IT. JUST ASK THESE GUYS
⭐️⭐️⭐️⭐️⭐️
Over 26,000 happy customers
Customer Reviews
Write a Review
Ask a Question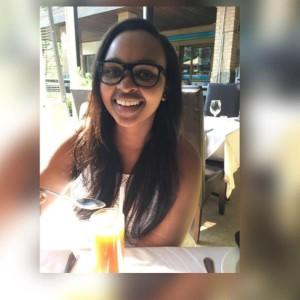 Y
04/10/2022
Yonela

South Africa
It truly does make teething pain free
This is my second time purchasing this product and I must say I'll buy it 5 more time if I have to. It makes my life so easy especially as a first time mom. I can't say I know what a teething baby does because she's always good, she's eating, she's playing, temperature "free", she's amazing. I recommend everyone buy this product, it's simply the best. Very happy mommy.
04/16/2022
Perfectly Healthy
Hi Yonela! Yay, this type of feedback makes us so happy, we are glad you are seeing the results you want to see :)!
04/08/2021
Anonymous

South Africa
Excellent, my baby is sleeping now
01/09/2021
Anonymous

South Africa
Best product ever
01/09/2021
Perfectly Healthy
Thank you so much! Sorry happy you are enjoying it :)
10/07/2020
Natasha L.

South Africa
Excellent Product
I love this product. It helps my baby so much better than any of the other products I've tried before.
09/20/2020
Anonymous

South Africa
Happy with the results. My son is now doing fine. No more sleepless nights.
Formulated for your family
We created our products to help everybody from your family become and stay perfectly healthy.
Trusted by +13,091 people
We take pride in our work and products. And as a result, thousands of families in SA trust us to keep them perfectly healthy.
Delivered quickly to your home
We offer affordable & fast shipping straight to your door. Orders over R900 qualify for free shipping.
WHERE CONVENIENCE MEETS SOURCING
INGREDIENTS POWERED BY RESEARCH.
From A(shwaghanda) to Z(inc), all of our supplements are formulated with research-backed ingredients packed with tried & tested benefits.
PURITY & POTENCY.
We are committed to using the most potent, pure and bioavailable forms of each ingredient. Always gluten-free. Never GMO.
KNOW WHAT KEEPS YOU IN FLOW.
100% transparency means no proprietary blends. We publish the full research behind every powerful ingredient.
THE PERFECT PROMISE THAT IS UNMATCHED MONEY BACK GUARANTEE
I'm so confident in our products, that I told my team we need to make a simple guarantee. That's why you'll get our 30-Day No Questions Asked Guarantee. If you aren't fully satisfied with any of our products in the next 30 days, contact us and we'll give a full refund, no questions asked. I'm willing to take on the risk, because I know-you going to absolutely love our products
WE OFFER FREE shipping for orders OVER R900
We deliver anywhere South Africa and also outside South Africa, to most countries in the world. Get you delivery within 1 to 3 days!